Hey everyone! Today, I have a FREE crochet pattern for you! :D This is easy enough for beginners and make a great gift paired with the
best crocheted potholders ever
!
These are a nice alternative to the crocheted towel toppers that are permanently stuck to the towels. Keep reading for the pattern. :)
What You'll Need:
Size H/8 Crochet Hook
Any sort of cotton yarn (I used I Love This Cotton! in Aubergine)
2 3/4in. Buttons
Yarn needle for weaving in ends
You'll Need To Know:
Slip Stitch
SC (Single Crochet - US)
HDC (Half Double Crochet - US)
Magic Ring
Here we go!
Magic ring, Ch 2, HDC 30 in the ring. Join with a slip stitch. Ch 2, turn.
HDC in the same stitch, and the next 7 (8 HDC total). Ch 2. Turn.
HDC 7 more rows, for a total of 8 rows.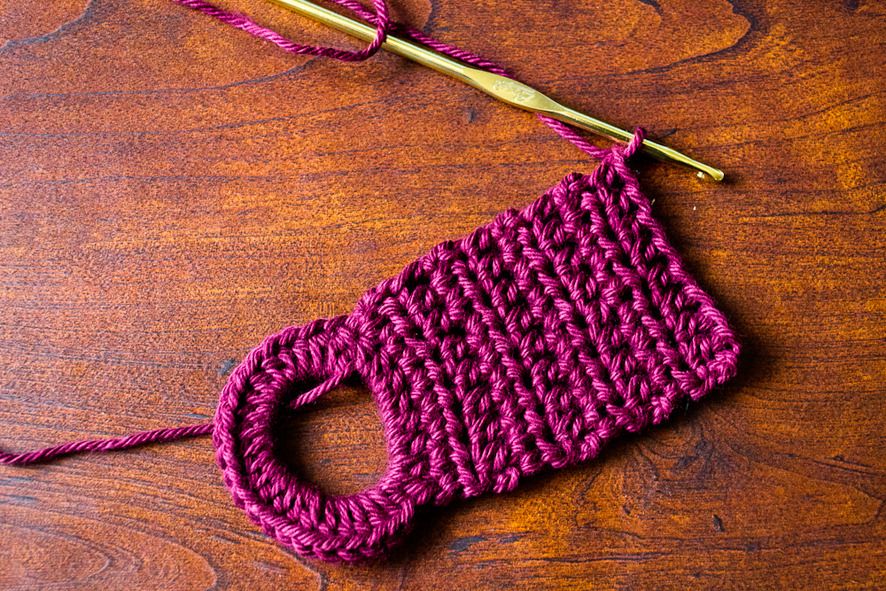 At the end of your 8th HDC row, only Ch 1. SC 3 more rows.
At the end of your 3rd SC row, do not chain any, do not fasten off. Continue your SCs around until you reach the beginning of the last SC row. Fasten off, weave in the ends.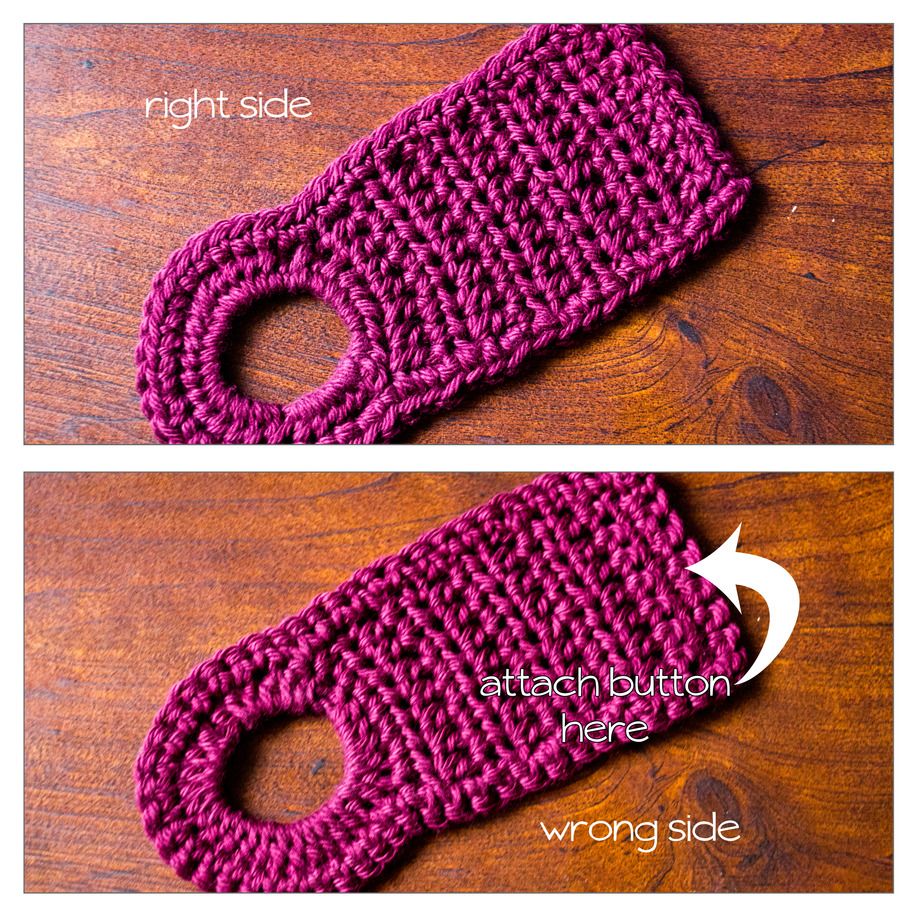 Attach your button in the middle of your SC rows and you're done! Now you just have to button them on your oven handle and slide your towels through the hole.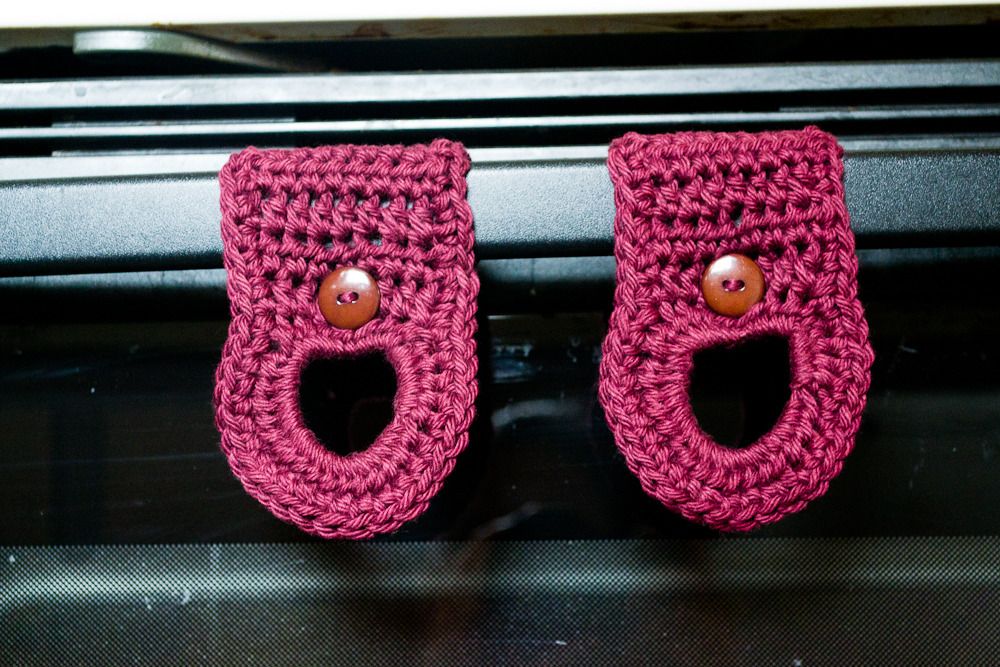 Make a couple potholders to go with 'em. Go ahead. It could bring an extra color pop to your kitchen that you may need, or make a set of these with potholders and give them as a gift! Plus, they're WASHABLE! I wouldn't suggest using acrylic yarn, because if wet and not dried properly, they can collect mold and gunk and stuff and bleh.
Feel free to use this pattern to make stuff to bring in some monayyyy, but please credit back to my pattern if you do. And please don't claim it to be your own. I get that great minds think alike, so there's probably the exact same pattern or something about identical out there. I'm not trying to take credit away from anyone. Just tried my hand at it and this is what I came up with. Works for me. :)
Hope you guys enjoy this!