I've been sick on and off for the past 3 months. It's been real fun. /sarcasm
But a few days ago, I noticed a familiar tickle in my throat. One I hadn't felt in a good...6-7 years, but one I could recognize very well. So, I grabbed a flashlight, went into the bathroom, and took a look at my throat.
Yup. That's strep.
But it's worse this time than when I was younger. This time, it was just one tonsil, and something happened. I don't want to say it ruptured, but there was a whole mess of not good stuff coming from it, running down my throat. I couldn't eat, I could barely swallow my own saliva. It was getting harder to open my mouth, and God forbid I move my tongue. So, since Kyle was at work, a great friend drove me and Gabey to the hospital so I could get looked at before it got any worse, and I got my antibiotics.
But I was still having an issue with eating.
Back in the day when I used to get strep throat atleast once a month, no exaggeration, I used to eat mashed potatoes all the time. And for someone who's trying to lose weight, this wasn't an option.
Enter some broccoli cheese soup.
It has all the comfort and warmth that you want.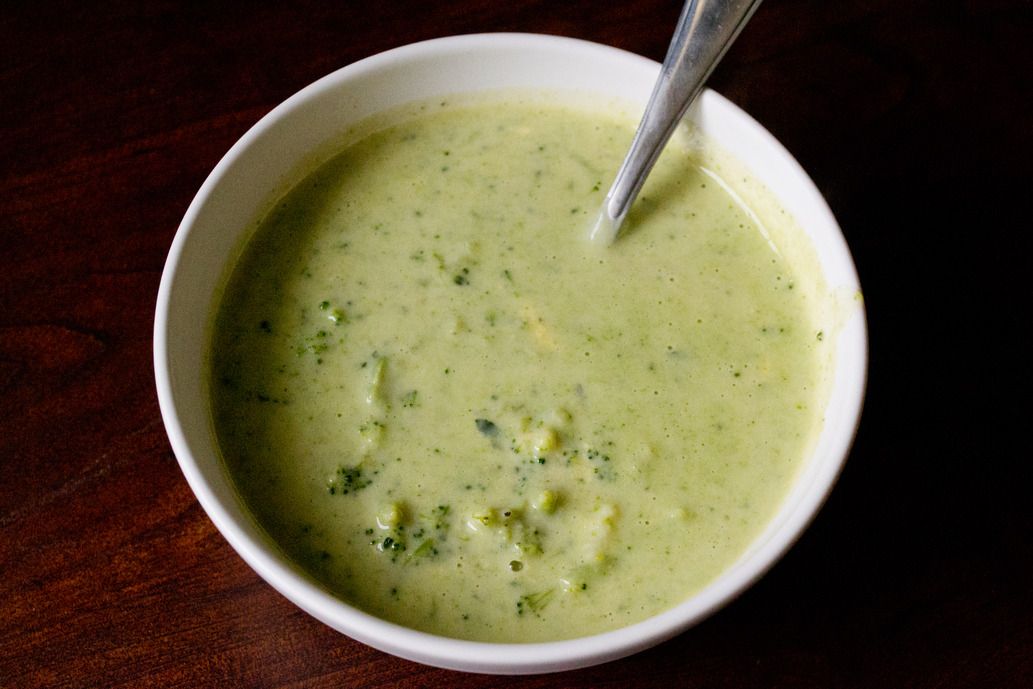 But it's only 80-100 cal. per serving. I'm okay with that.
Lower Calorie Broccoli Cheese Soup
1 c. chopped onion
2 cloves garlic, minced
3 c. fat free, low sodium chicken broth (could use vegetable broth, if you want)
16+ oz. broccoli florets (I used about 24 oz., because I really like broccoli)
2 1/2 c. skim milk
1/3 c. all purpose flour
1/4 tsp. black pepper
8 oz. light velveeta
non-stick spray
Spray a large, non-stick pot with your spray. Let it heat up on medium heat.
While it's heating, cut up your onions and garlic.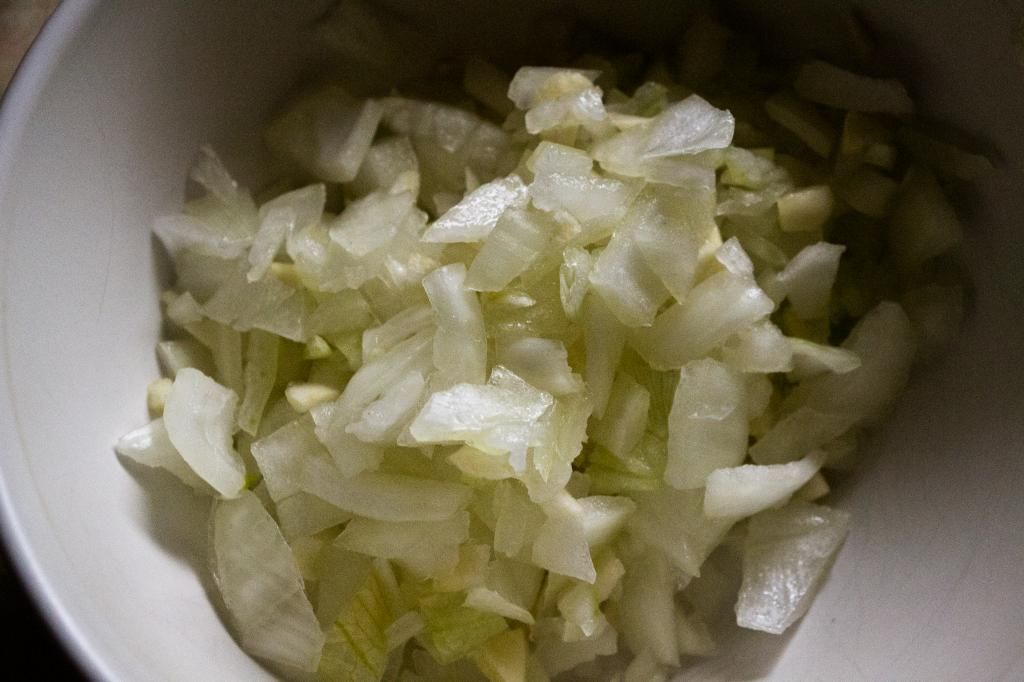 Sauté these in your pot for about 3 minutes.
Add your broth and broccoli and turn the heat up a bit higher to bring it to a boil.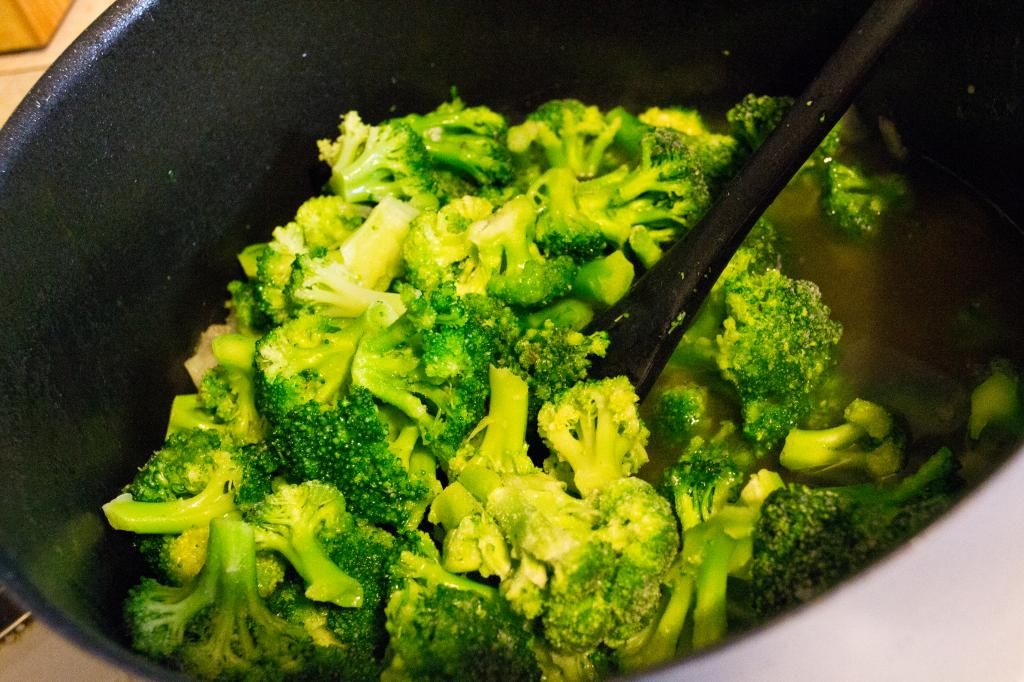 Once it starts boiling, lower it back down to medium heat and let it cook for 10 minutes.
While that's all going on, combine your milk and flour together with a whisk, to get the lumps out.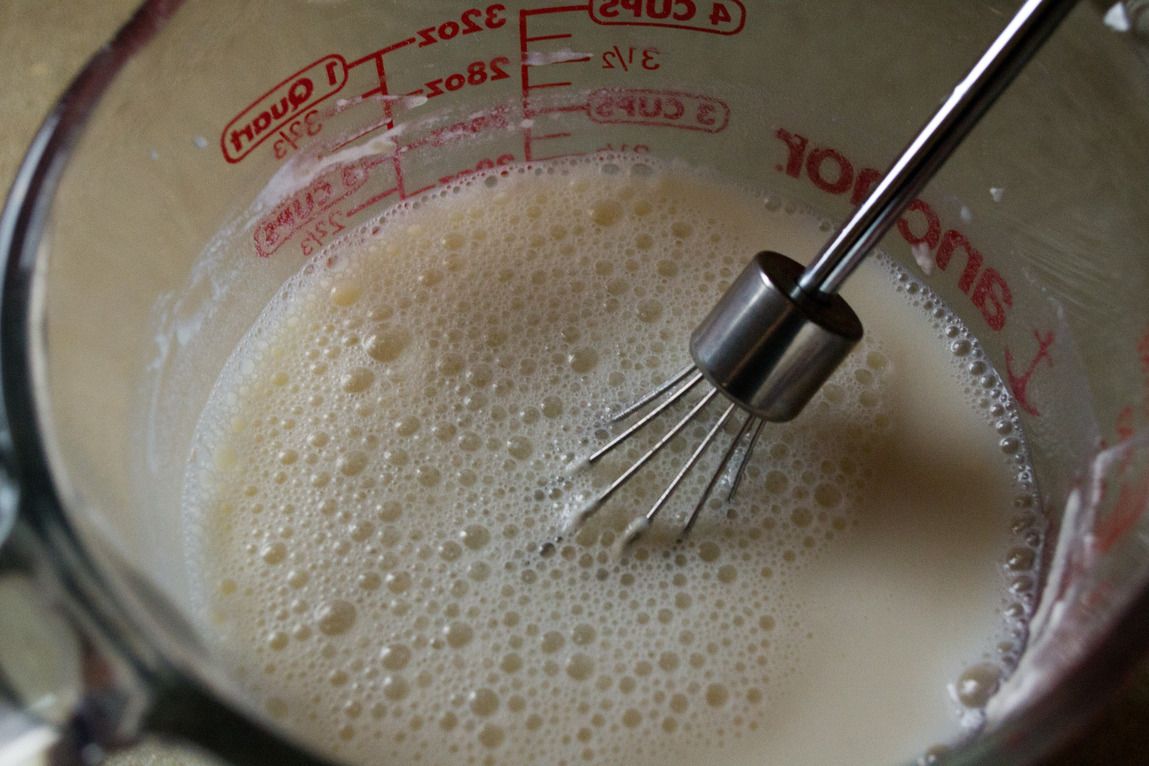 Add this to the broccoli/broth stuff and stir. Let it cook for 5 minutes on medium, or until it slightly thickens.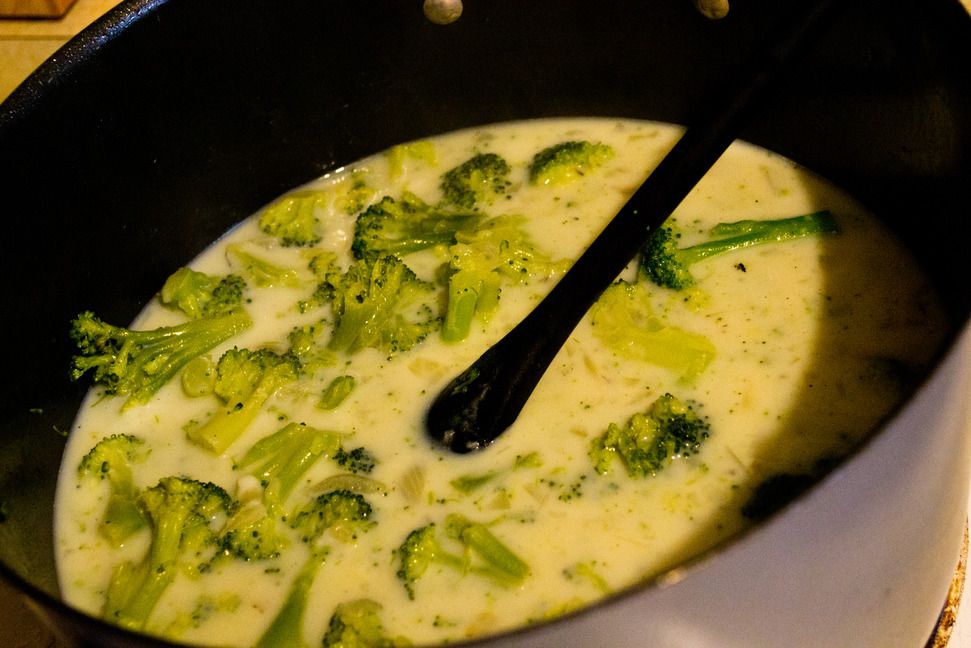 While that's going on, cut up your velveeta.
I like to cut it up into smaller pieces so that it melts easier.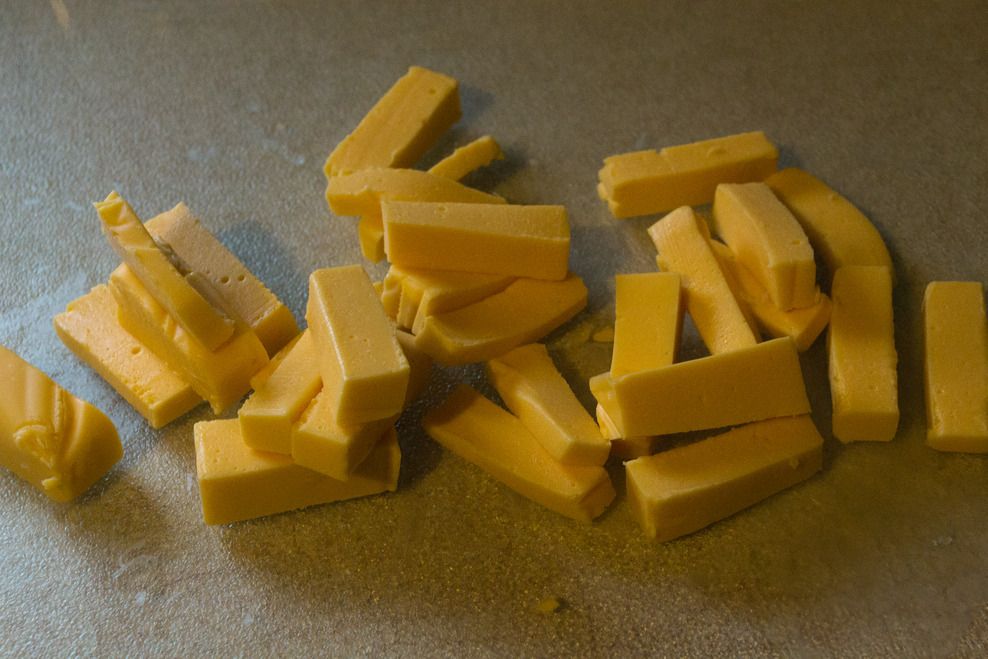 After it thickens, take it off the heat and add your pepper and cheese. Stir until the cheese is melted.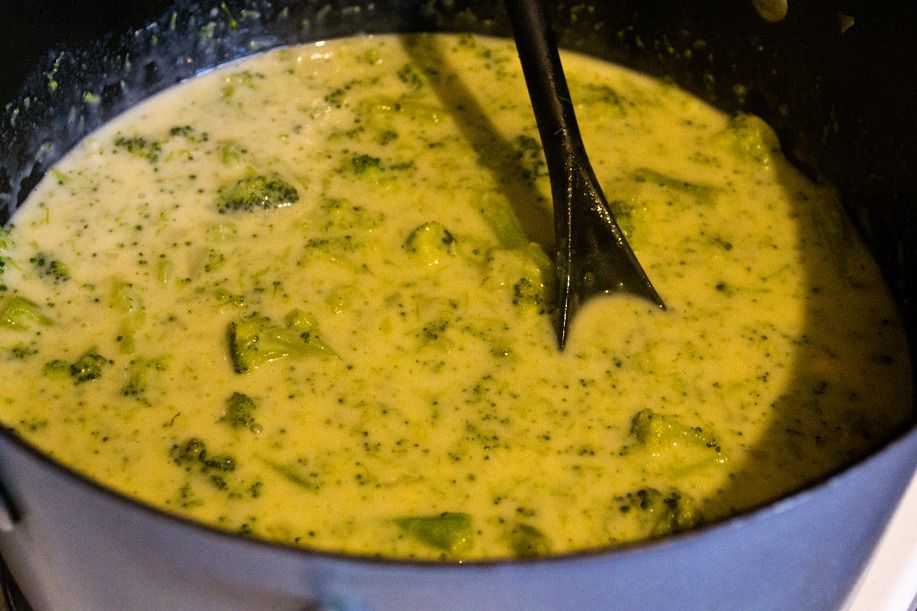 Spoon 1/3 of the soup into a blender and puree the crap out of it.
You don't HAVE to do this, but it adds a bit more smoothness to the entire soup.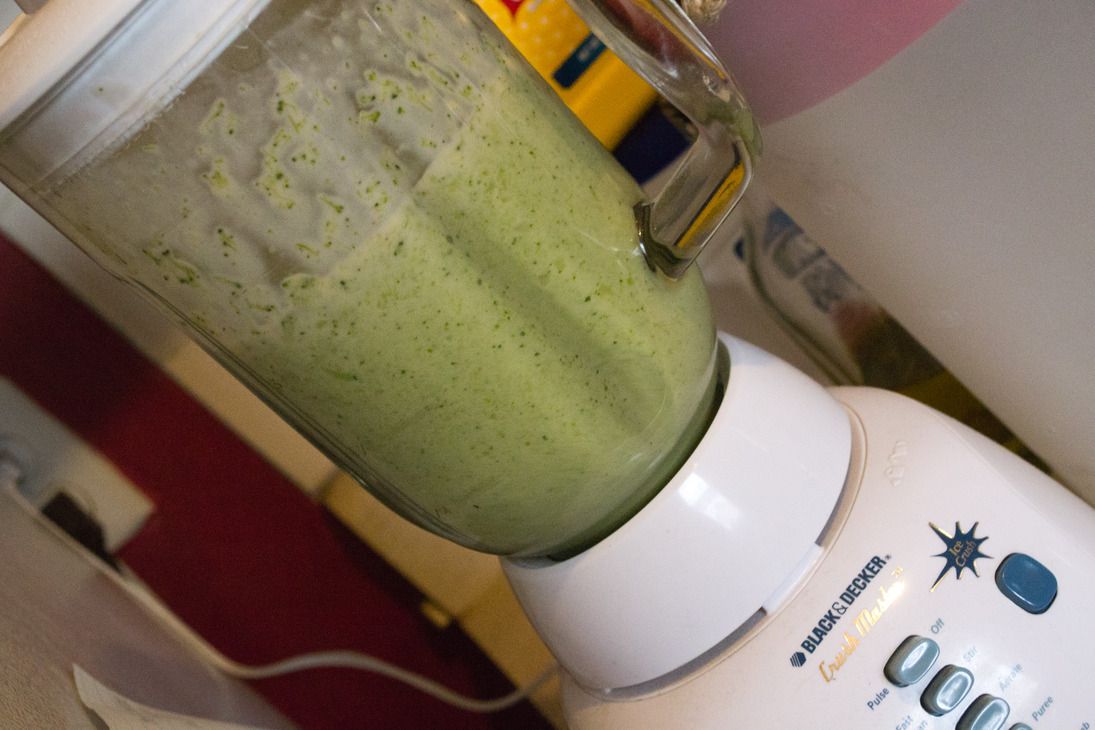 Add the pureed stuff to the rest of your soup, mix, and you're done.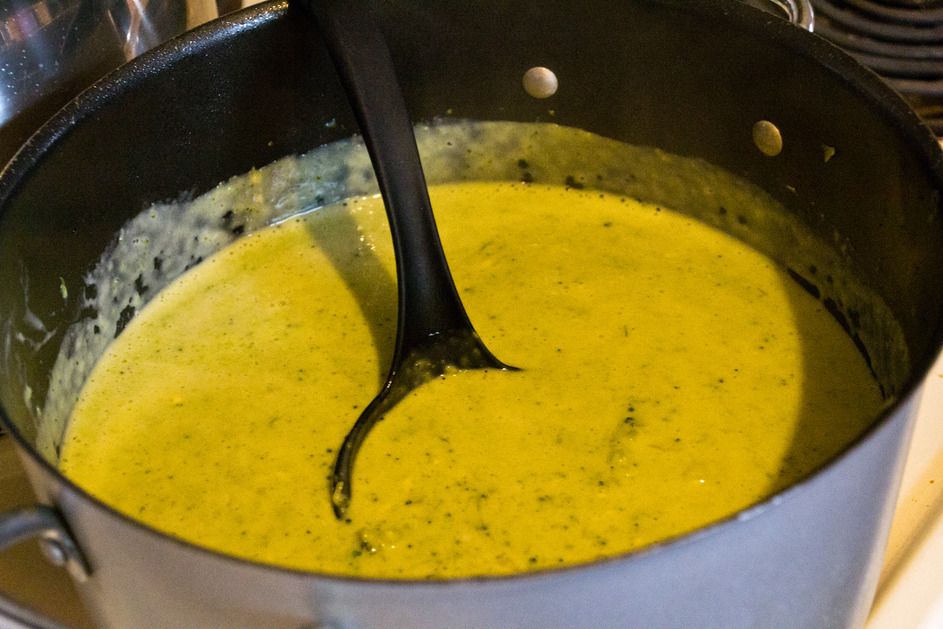 This is excellent for when you're feeling bad, or even just looking for a good dinner.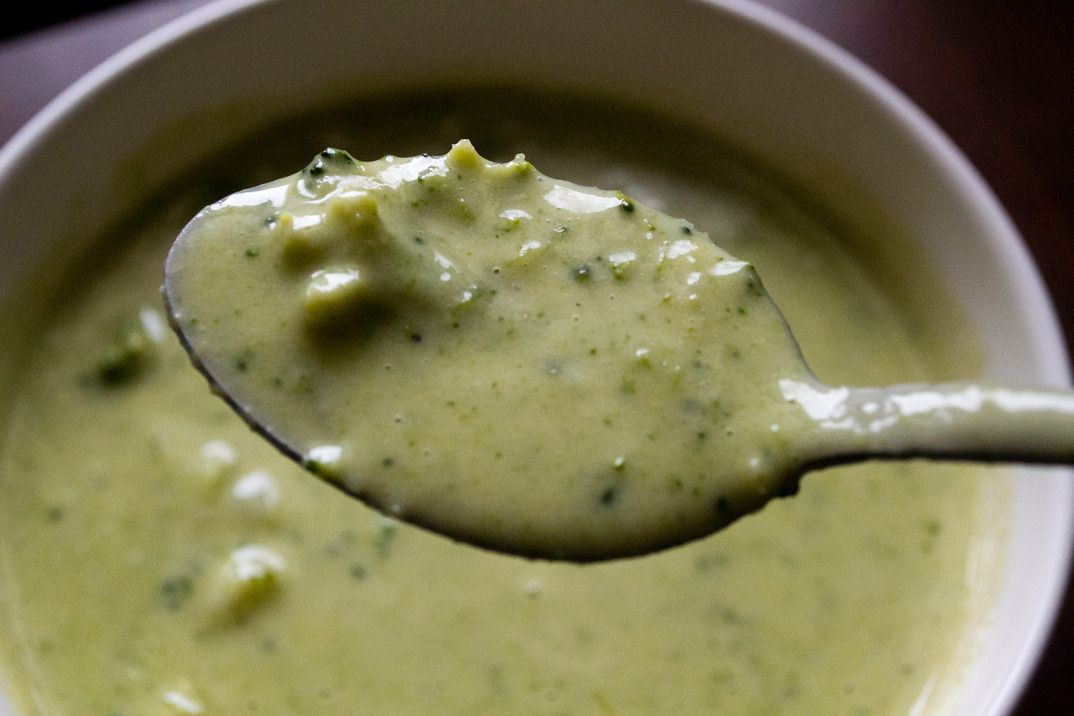 At first glance, it may not look appetizing, but it's actually quite good. :) Give it a shot.